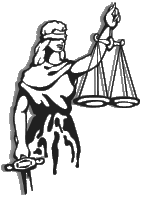 Themis is your portal to Danish legal resources on the internet.



Except for this page, all pages are in Danish. Hopefully, Themis can still be of use to you.

If you have any comments or links, please contact the editor, Ulrik Grønborg, attorney.
I try to answer all questions regarding Danish law, free of charge, and may also be able to help you find specialized attorneys in Denmark .

Some Danish laws have been translated into English - find them here.